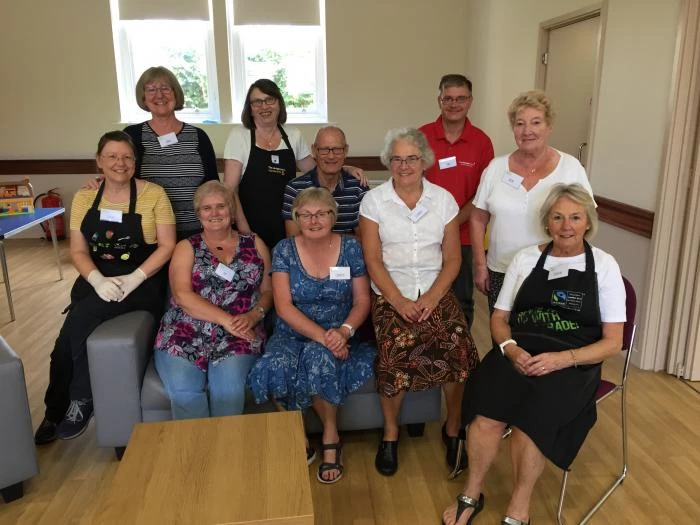 #Romsey Methodist Church
In 2017, following the complete refurbishment of our building we knew we were challenged to use the facilities to reach out to our community. We had a great kitchen, people with a gift for cooking and stats showing there are hungry children in Romsey during school holidays. Surely, this was an opportunity to put our Methodist calling to "respond to God's love and share that love in service and witness to others" into action.
We work with four local schools who identify families who may benefit from our project. When they arrive, we ensure a warm welcome, space to relax, a hot meal and they don't even have to wash up. We want them to feel at home, so we all eat together, so that we are sharing with them not just serving to them. It is a real privilege to see the difference we can have on their day. We of course pray before each session, for those that attend, and also that we will be led to be good listeners, say the right things and help when we can, it's not always because of financial problems these families find they are not eating well, it may be lack of budgeting skills or poor mental health making organising and shopping difficult. We rely on our faith in the kitchen as well, we never know how many are coming but certainly up to now we have always had enough food. Sometimes, in the past, Churches have concentrated very much on sharing faith but in recent years have again responded to an increased need to share more than that. I certainly am more comfortable in sharing my faith in practical ways rather than standing up and talking about it.
I pray we will continue to be able to help these families; we also must continue to campaign for change to end the need for food banks and Make Lunch in the UK.
We have a great team of about 17 people, here's a photo of a few of us.